Posted 26 01 2021 by MargaretH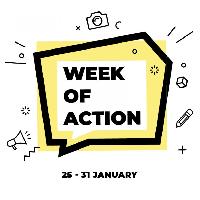 Calling all CCJP members and friends.
Dean Parkin at From the Heart asked us to join them in a week of action. The Co-design Report for an Indigenous Voice to Parliament has just been released by the Government and we now enter a time of discussion and consultation. We can make submissions to the Committee showing our support for a Constitutional enshrined Voice. It does not have to be long or detailed.
CCJP has sent a submission which will soon be on our website.
Click on the From the Heart website and go to 'resource centre' and you will find lots of help and information. https://fromtheheart.com.au
Dean has sent this heartfelt plea to get behind this campaign to achieve lasting justice for the First Nations' People of Australia. Let's give our support to their efforts.
From the Heart is guided by the Uluru Statement from the Heart which calls for a Voice enshrined in the Australian Constitution. This Co-Design Process is a significant opportunity to press our case for an enshrined Voice – we must act now!
We are calling on all who are inspired by the Uluru Statement to make a submission in support of our key positions.
Posted 16 12 2020 by MargaretH
CCJP will be holding a series of Zoom gatherings during 2021 until the McAuley room becomes available. The Parramatta venue is closed to large groups due to Covid-19.
Posted 16 12 2020 by MargaretH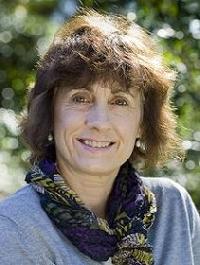 Next year, instead of meeting face to face, we will have a "Zoom" AGM, with Professor Lesley Hughes, Professor of Biology, Pro Vice-Chancellor of Macquarie University, and an Ecologist. Lesley has agreed to be our presenter via Zoom.
The date to be finalised, but will be either Wednesday 17 or Thursday 18 February 2021 at 4pm. We will ask for registration at the end of January. Professor Hughes will speak on the situation on climate change a year after last disastrous summer, and also situation of species in the wild. We hope you can join us for this event.
In the meantime, have you checked out indigenous information, including the video we made, on our website, or on the From the Heart website: www.ccjpoz.org and www.fromtheheart.org
Posted 20 11 2020 by MargaretH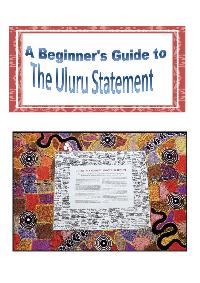 We have not been idle throughout this pandemic year. We have produced, at the request of Dean Parkin and the From the Heart Committee, a short amateur video supporting the aims of the Uluru Statement from the Heart. We invite you to use the video with family & friends.
Watch the Uluru Statement from the Heart Video now
We also are sending the link to a booklet "A Beginner's Guide to the Uluru Statement", compiled by Sheila Quonoey pbvm in April 2020, a lovely work which aims to spread understanding of the Uluru Statement, and some reflections and possible Actions people can make.
Posted 19 10 2020 by MargaretH
Comments on the Commonwealth Budget show the overall sentiment is one of opportunities lost, though there were some announcements that will support people working in and supported by the social service sector. It does little however to support those whose lives have been shattered by the coronavirus and the related structures of exclusion. This is a budget that, without doubt, will increase inequality. As stated in the Sisters of St Joseph's media release, it is those who are already disadvantaged who will miss out. The im¬me¬di¬ate eco¬nomic vic¬tims will be peo¬ple who al¬ready work in pre¬car¬i¬ous em¬ploy-ment, and those who even now are suffering from the deprivations of Covid-19. There is no funding to deal with the crises in aged care facilities The JobMaker hiring credit excludes anyone over 35 who lost their job throughout COVID-19 Older women have been largely excluded from wage subsidies, which are instead focussed on under-35-year-olds and male-dominated industries The tax package created by the Coalition benefits the top 20% of income earners by 41% in 2020-21, and an extraordinary 88% in 2021-22 — after lower-income earners receive just one allocation of a $1080 refund (the Australia Institute) There is no new funding for public housing, and this budget plans to ...more
Posted 10 09 2020 by MargaretH
Updated on 10 09 2020 by MargaretH
Due to the Covid19 restrictions we have not been able to enjoy our usual seminars face to face. However, never fear! CCJP is planning zoom meetings as an alternative, so stay tuned. We will be in touch soon.
In the meantime there is an action you could take. As you may know Peter Dutton has devised another cruel policy to take away mobile phones from detainees.
Senator Jackie Lambie may defeat it in the Senate if she is advised by people to do so.
Help Senator Lambie decide
Thousands of people have emailed their Senators this week to keep mobile phones in detention.
You might have seen that Peter Dutton's Bill made it through the lower house. Now, Senator Lambie could decide if the Bill makes it through the Senate.
Right now, can you complete this quick poll on Senator Lambie's website and ask her to vote NO on this cruel Bill?
Posted 25 06 2020 by MargaretH
Updated on 25 06 2020 by MargaretH
Letter to the Minister Dear Minister I write on behalf of Catholics in Coalition for Justice and Peace Sydney, ccjp@bigpond.com to express our deep dismay at the wanton destruction of the two sacred sites at Juukan Gorge WA by Rio Tinto Ltd. As a faith-based organisation we understand the spiritual importance of sacred places in our lives and so appreciate, to the extent we can as non-Aboriginal people, the distress the Puutu Kunti Kurrama people must be feeling at this terrible loss to their culture, history and spirituality. We know that Aboriginal cultural heritage is a fundamental part of Aboriginal community life and cultural identity. It also has global significance, and forms an important component of the heritage of all Australians. These sacred sites gave Aboriginal people, and the world, a unique link to 46,000 years of Indigenous history, including 4000-year-old genetic traces linked to the current traditional owners. The barbarity of this act compares with the Taliban's demolition of the 5th Century Buddhas of Bamyan that outraged people around the world. These much more ancient and significant sites seem not to have raised similar outrage among Australians. Companies such as Rio Tinto just do not learn.Time has long passed for our major corporates ...more
Posted 23 01 2020 by MargaretH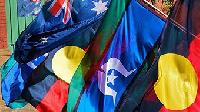 Dean Parkin, from the Quandamooka People of Minjerribah and advocate of the Uluru Statement from the Heart which he helped to compose, will present the next Sunday Seminar on 16 February 2020. ...more
Posted 16 10 2019 by MargaretH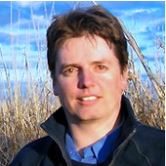 Save the date - Sunday 17 November at 10am to hear Professor Jamie Pittock speak on addressing the ecological crisis of the Murray-Darling basin and other inland waterways of Australia. ...more
Posted 10 10 2019 by MargaretH
Two and a half years after the Statement of the Heart, the latest edition of 'Just Now' from the CRA Justice Committee looks at the journey to A CONSTITUTIONAL VOICE FOR INDIGENOUS AUSTRALIANS and separates the facts from various fictions. ...more
Posted 21 07 2019 by MargaretH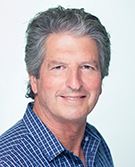 Scientia Professor Martin Green AM ForMemRS of University of New South Wales is Director of the Australian Centre for Advanced Photovoltaics. An engaging communicator, Prof Green presented on Sunday 18 August 2019. ...more
Posted 07 06 2019 by MargaretH
The Uluru Statement is at the forefront of discussion post-election. Henry Reynolds argues that the question of sovereignty overshadows every other consideration. Senator Pat Dodson urges government to 'deal with' Indigenous voice to parliament. ...more
Posted 27 05 2019 by MargaretH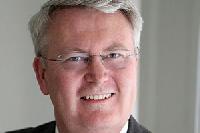 Dr Simon Longstaff AO, philosopher and Executive Director of The Ethics Centre will present the Sunday Seminar on 16 June 2019. Over 25 years ago Simon pulled a circle of chairs together for a conversation about Ethics being at the centre of being human. ...more
Posted 18 02 2019 by MargaretH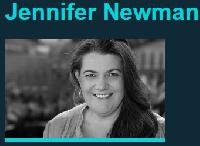 Jennifer Newman's Sunday seminar on 17 February 2019 took us to understanding the two-way movement required for true decolonisation of Australia's history of over 60,200 years and for seeking equal participation in the national polity. ...more