Message from CCJP
Please help CCJP to continue its work raising awareness and advocating on social justice issues. Membership for 2014 is $50 and can be paid by cheque, credit card or Paypal.
For more information click here
Anne Lane and the CCJP Working group members.
---
Latest News
Posted Apr 21, 2014
Tell the Government what you think about George Brandis' proposed amendments to the Racial Discrimination Act. The Government is now accepting submissions on the proposed amendments to the Racial Discrimination Act 1975. Anyone can make a submission, by 30 April 2014. Click here for information on how to make a submission Below is ...more
Posted Apr 21, 2014
Where do Easter and business intersect? Well, what about at greed, says Ross Gittins. According to Dr Brian Rosner, principal of Ridley Melbourne, an Anglican theological college, greed has been glamorised by the market economy and is a forgotten sin. Maybe it's this that allows those Christians who are business people, economists ...more
Posted Apr 16, 2014
Dr Tim Soutphommasane, Australia's Race Discrimination Commissioner, delivered the following address to the Australia Asia Education Engagement Symposium in Melbourne, Victoria, on 1 April 2014. It was exactly 50 years ago that the most influential book written about Australian society was first published. Many of us remember Donald Horne's seminal contribution ...more
Posted Apr 15, 2014
Despite relentless talk of 'inclusion', many people with disabilities repeatedly find ourselves all dressed up with nowhere to go, writes Stella Young. In disability circles we hear a lot about inclusion. An organisation that employs people with disabilities among its staff is considered an 'inclusive' workplace. We refer to a school ...more
Posted Apr 14, 2014
Photo: The most notable split in views on climate change is driven by age. (Rachel McDowall: User submitted) More and more Australians are voicing support for climate change science, which suggests there could be trouble ahead for the Prime Minister as he looks to axe the carbon tax, ...more
Posted Apr 8, 2014
On a remote, sunny island, some 52 people have been detained for up to nearly five years without trial on secret evidence, with no prospect of release. A series of suicide attempts since 2012 speaks to their profound suffering. One man attempted to hang himself with a bedsheet. Another tried ...more
Posted Apr 4, 2014
As of 27th march 2014, the findings of the parliamentary inquiry into the Abbott Government's Direct Action plan are in. They echo what we've known for some time: the Direct Action policy just doesn't cut it. Australia's most respected scientists and economists are in agreement, we must do more – and ...more
Posted Apr 2, 2014
SBS Video, Audio & News Story: Thirty years ago a Dutch supply ship passing through the South China Sea rescued a boat of Vietnamese asylum seekers. Three decades on a Melbourne woman has been reunited with the ship's captain, the man her family calls their saviour. By: KRISTINA KUKOLJA Visit http://www.sbs.com.au/news/article/2014/03/31/vietnamese-refugee-reunites-cargo-ship-rescuer In February ...more
Posted Apr 1, 2014
Amid all the various news items over the last few days this important and negative change received very little debate or analysis. As many as 30,000 asylum seekers in detention in Australia will have to rely on pro bono immigration advice after a Federal Government decision to cut taxpayer funding for ...more
Posted Mar 28, 2014
The Moral Bankruptcy of Australia's Asylum Seeker Policies.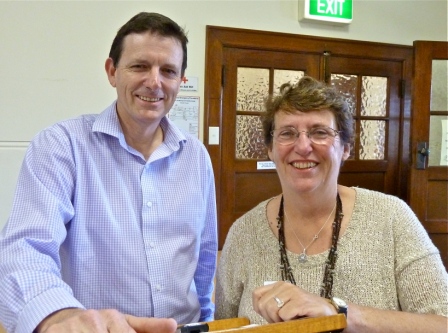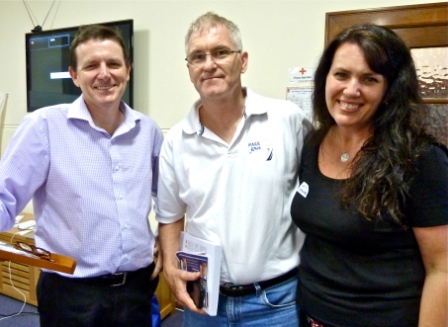 Please click to download a copy of Paul's powerpoint slides from the Seminar.
They contain a wealth of information, facts & statistics: