2015-14 Seminars
Return to Upcoming & Recent Seminars 2013-2012 Seminars
To see photos from our Sunday Seminars, visit our Photo Gallery.
---
Pevious Seminars
Nov 15th 2015: Towards Paris - Our Climate Change Targets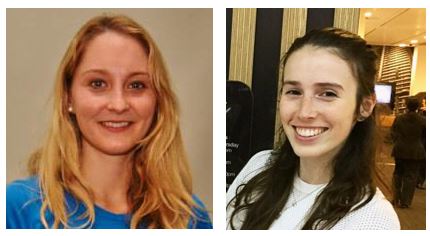 Speakers were Amelia Anthony (Millie) and Grace Liley
Millie and Grace, from AYCC (The Australian Youth Climate Commission), talked about the role of young people in the lead up to the Paris Climate Conference.
---
Sept 20th 2015: Laudato Si'
Pope Francis has written us a letter about our home, the Earth. How will we answer it?
CCJP showed an enlightening discussion on the Encyclical Laudato Si' - On Care for Our Common Home.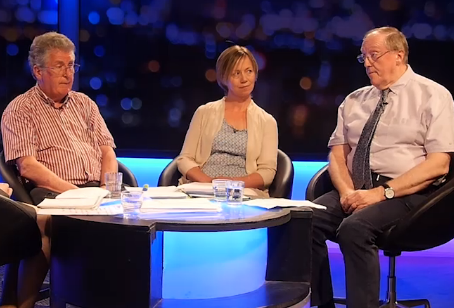 Expert Panel:
Fr. Sean McDonagh, Columban. Sean was one of the chief advisors to the Vatican in the composition of the encyclical.
Dr Lorna Gold, Head of Policy and Advocacy in Trócaire
Dr. John Sweeney: John is an expert on climate change and a member of the Intergovernmental Panel on Climate Change.
The discussion afterwards will be facilitated by Sr Margaret Hinchey rsm
---
June 21st 2015: The Trans Pacific Partnership – What does this mean for us?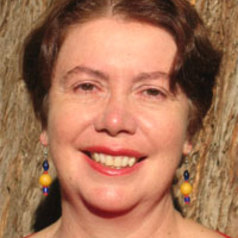 Speaker: Dr Patricia Ranald
Dr Patricia Ranald is a Research Associate at the University of Sydney. She is also the Convener of the Australian Fair Trade and Investment Network (AFTINET). AFTINET advocates for fair trade policies based on human rights, labour rights and environmental sustainability.

She holds a Master's Degree in Political Science from the University of Adelaide and a Master of Public Policy degree from University of Sydney. Her Doctoral thesis in International Relations at the University of NSW was a comparative study of the World Trade Organisation and regional trade agreements, and won the UNSW Humanities Research Centre Award for best doctoral thesis of 2000.
She has published widely on the social impacts of globalisation and trade agreements. Her books include Trade Justice, 2005, and Stopping the Juggernaut: Public Interest versus the Multilateral Agreement on Investment,1999.

Download an edited transcript of Dr. Ranald's revealing address.
Download the audience Q&A from Dr. Ranald's address.
---
Mar 15th 2015: 'It's Time To Change Our Constitution'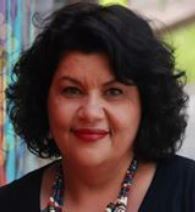 Speaker: Kirstie Parker
Ms Kirstie Parker is Co-Chair of the National Congress of Australia's First Peoples. She is a Yuwallarai woman from northwest NSW, a daughter, a sister, an aunty and a mother and grand-mother. Kirstie lives in Lismore.
The National Congress is a national voice for Aboriginal and Torres Strait Islander Peoples. It is owned and controlled by its membership and independent of Governments.
---
Nov 16th 2014: Women in prison - Why should we care?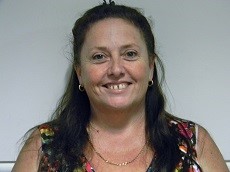 Speaker: Kat Armstrong
Kat Armstrong is an ex-prisoner released from prison in February of 2003.
Kat started mentoring women prisoners whilst incarcerated and continues to do so. She is the Director and an ex-officio Executive member of WIPAN (Women in Prison Advocacy Network)
Unfortunately Kat's seminar could not go ahead but you can find out more about WIPAN here
---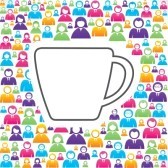 Oct 19th 2014: "Welcome, Talk and Tea"
A sharing of community experiences of the current security laws with members of Sydney's Muslim Community at a warm and welcoming event.
---
Sept 21st 2014: "The Effect of the Budget on the Poor"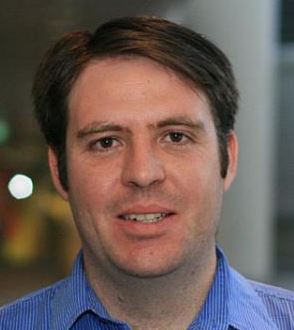 Speaker: Ben Spies-Butcher
Dr Ben Spies-Butcher is a Fellow at the Centre for Policy Development and a lecturer in Sociology and a Member of the Centre for Research on Social Inclusion at Macquarie University. He has a PhD in Economics from the University of Sydney. His research focuses on the economics and politics of social and environmental policy, and on political participation.
He previously worked as Senior Researcher at the Edmund Rice Centre for Justice and Community Education on human rights issues. Ben is active in a number of non-government organizations and social movements, particularly around Indigenous rights and housing.
Download an edited transcript of Ben's engaging presentation.
---
Aug 17th 2014: "Homelessness and the mentally ill"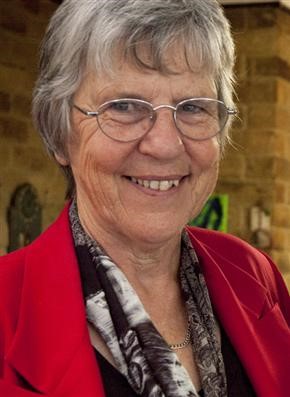 Speaker: Sr Anne Jordan, Cana Communities
Sister Anne is the coordinator of Cana Communities and has spent almost thirty years working with Sydney's homeless people.
Cana Communities supports people who are most in need, who are suffering from loneliness, mental illness, addictions, homelessness and other factors which alienate them within society. From modest beginnings in 1975, the charity has grown to encompass five homes and three shelters in inner Sydney, and a farm in western Sydney. It is supported by more than 700 volunteers.
---
July 20th 2014: "CCJP – Sydney Alliance: A Partnership"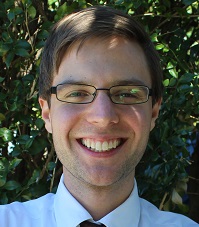 Speaker: David Barrow, Sydney Alliance Community Organiser
"The Sydney Alliance brings together diverse community organisations, unions and religious organisations to advance the common good and achieve a fair, just and sustainable city. The Sydney Alliance is a non-party political organisation."
Download an edited transcript of David's address
---
June15th 2014: "What does the Budget REALLY mean for the ABC?"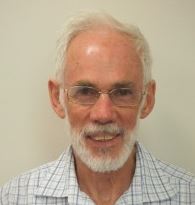 Speaker: Mal Hewitt, President of Friends of the ABC NSW
Download a summary of Mal's address
---
May 18th 2014: "West Papua - our forgotten neighbours"?
Speaker: Joe Collins, Secretary and a co-founder of the Sydney branch of the Australian West Papua Association (AWPA)
The Australia West Papua Association (AWPA) is a human rights organisation focusing on the territory of West Papua. AWPA's role is to lobby both the Australian Government and the International Community to raise concerns about the human rights situation in West Papua. The West Papuan people face great challenges including ongoing human rights abuses, the exploitation of their natural resources with little or no benefit to themselves, the danger of becoming a minority in their own land and victims of a HIV/AIDS epidemic. AWPA raises awareness in the international community about the historical wrongs and history of West Papua and supports the right of the West Papuan people to self-determination.
---
Mar 16th 2014 : "The Moral Bankruptcy of Australia's Asylum Seekers Policy".
Speaker: Paul Power, Chief Executive Officer of the Refugee Council of Australia (RCOA).
RCOA is the national umbrella body for agencies working with refugees and asylum seekers. Paul has been CEO since 2006. Paul leads the organisation's policy development and public education on refugee issues and its advocacy with the Australian Government, international networks and the Office of the United Nations High Commissioner for Refugees.
To download Paul's presentation please click here.
---
Feb 16th 2014 : "Australian Aid – the Coalition Government's Approach and what it means for the poor"
Speaker: Jack de Groot, Mission Director for St Vincent's Health Care Australia
Date: 16 February 2014
We began 2014 with a presentation from Jack de Groot, former CEO of Caritas.
---
Go to: Upcoming & Recent Seminars 2013-2012 Seminars Transcripts and Summaries