2013-12 Seminars
Return to the main Sunday Seminars page
---
HOW CAN CIVIL SOCIETY BE STRENGTHENED?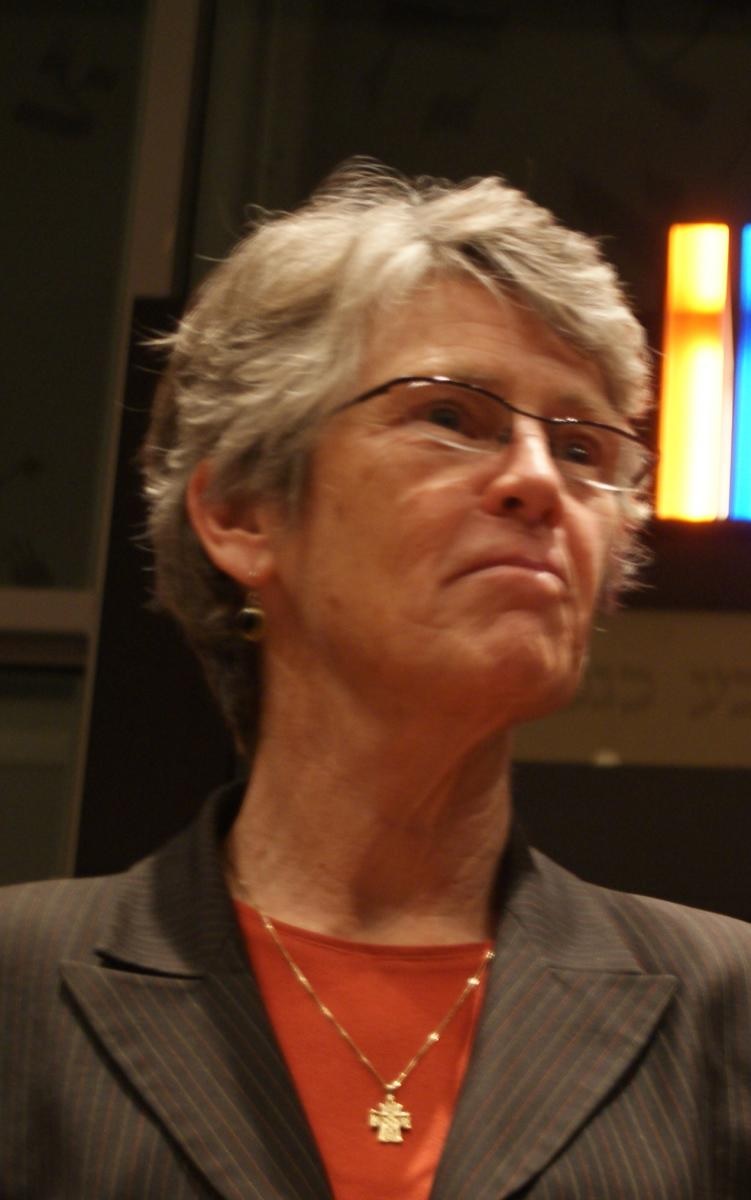 Date: 17th November 2013
Speaker: Sr . Maribeth Larkin.
She visited Australia at the invitation of The Sydney Alliance. Sr Maribeth has been a leader and to the forefront of similar organising work in the USA. For a full bio of Sr. Maribeth, please click here
Download an edited transcript of Sr Maribeth's address click here
---
Rivalry of the Word: Some Language Issues in Timor Leste.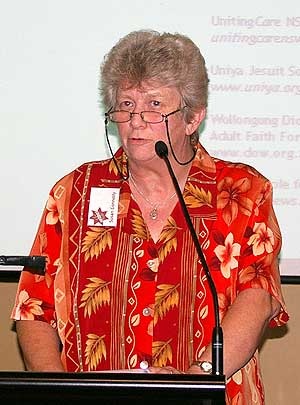 Speaker: Sr Susan Connolly, Western Sydney-based Mary MacKillop East Timor Mission.
Date: 20th Oct 2013
She is one of Australia's most respected advocates on behalf of the East Timorese people. The Mary MacKillop East Timor Mission in St Marys began with the response of the Sisters of St Joseph to a request from Bishop Carlos Belo in 1993 for help for the people of East Timor.
Susan will talk about language and literacy, outlining some of the problems with language(s) and their effects on education and ordinary life. Information on the Mary MacKillop East Timor Mission click here
Download a flyer for this seminar click here
---
"Lock the Gate": The Peoples' Response to CSG and Other Mining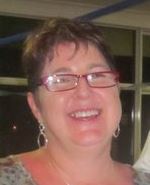 Date: Sunday 15th September 2013
Speaker: Maggie May
Maggie is completing her PhD in Industrial Relations at Griffith University in Brisbane. Maggie has had a long term and active interest in environmental issues, climate change, sustainable living and social justice issues.
She lives in Kyogle in northern NSW, and is part of the that region's "lock the gate" movement against Coal Seam Gas exploration. To learn more about the Lock the Gate movement, please click here and come along to the seminar.
You can also download a flyer for this seminar.
---
Health: a quick check-up
The health issues needing to be addressed during this election year
Speaker: Jack de Groot, Mission Director for St Vincent's Health Care Australia
Date: 18 August 2013
Once you spend more that $610 out of pocket if you are low income then you can get 80% of Medicare cover to a certain level. But you have to be able to spend $610. If you are healthy the threshold is $1221[1]. This favours the rich disproportionately who can already afford to pay. So in the seat of Wentworth $11 million was claimed in safety net benefits but in Braddon in NW Tasmania was $460,00 [2]
In Australia 65% of those in the lowest income group report a long term health problem compared with just 15% of the most wealthy[1].
Click here to download notes from Jack's illuminating presentation
---
Reforms in education and superannuation - class warfare or fair deal?
Spe

aker: Dr Ben Spies-Butcher
Date: July 21st 2013
Dr Ben Spies-Butcher is a Fellow at the Centre for Policy Development and a contributing author to their recent publication More Than Luck: Ideas Australia needs now. Ben is a lecturer in Sociology and a Member of the Centre for Research on Social Inclusion at Macquarie University. He has a PhD in Economics from the University of Sydney.
His research focuses on the economics and politics of social and environmental policy, and on political participation. He previously worked as Senior Researcher at the Edmund Rice Centre for Justice and Community Education on issues of human rights. Ben co-wrote the paper 'Reforming Australia's hidden welfare state' for the CPD.
---
The Inte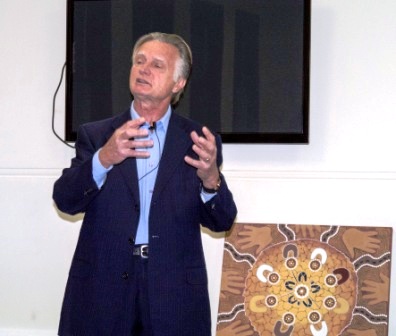 rvention and Constitutional Change: What does this really mean for Reconciliation?
Speaker: Jeff McMullen
Date: 16th June 2013
A journalist, author and film-maker for over 45 years. Throughout his professional life Jeff McMullen has written, filmed and campaigned around the world to improve the health, education and human rights of Indigenous people. In 2006 he was awarded Order of Australia (AM).
A big ausience heard Jeff McMullen speak passionately about the Intervention into Aboriginal people's lives by Federal Government, and the possible changes to the Constitution to formally recognise Aboriginal people. Jeff presented, through first hand examples, the injustice that the Intervention has imposed on Aboriginal people.
Download a summary of Jeff's passionate address by clicking here.
Download an edited transcript of Jeff's address by clicking here.
---
The Politics of Skilled/Labour Migration
Speaker: Dr. Chris Wright
Date: 21 April 2013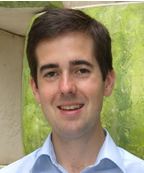 Chris started at the Centre for Workforce Futures in November 2011 after spending five years at the University of Cambridge. He received a full scholarship from the Cambridge Commonwealth Trust to complete a PhD in Politics and International Studies on the political challenges of labour immigration policy. Chris subsequently worked as a Research Fellow in the Faculty of Economics at the University of Cambridge on labour market regulation and trade union strategy.
During this period, he was awarded research grants from the Economic and Social Research Council and was commissioned to produce research reports for the Trades Union Congress and the conciliation and arbitration body Acas.
Download an edited transcript of Dr. Chris Wright's address
Download a 2-page summary of Dr. Chris Wright's address
---
Co

uld you live on $35 a day? Federal Government cuts welfare payments to single parents
Speaker: Samantha Seymour, Single Parent Action Group
Date: 17 March 2013
Download an edited transcript of Samantha's presentation
---
2013 El

ection: Why Bother? - The contours of political disengagement: causes and possible solutions
Speaker: Dr Tim Batten
Date: 17 February 2012

Dr Tim Battin is a political economist and senior lecturer in the Faculty of Arts and Sciences at the University of New England. He is the author of Abandoning Keynes: Australia's Capital Mistake and Full Employment: Towards a Just Society.
Download an edited transcript of Tim's address.
---

'What are we going to lose? Climate Change and Biodiversity'
Speaker: Prof. Lesley Hughes
Date: 18 November 2012
Download an edited transcript of Lesley's presentation.
---

Refugees ... Appealing to our better angels
Speaker: John Menadue AO
Date: 21 October 2012

Download a full transcript of John's seminar
---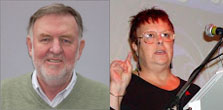 'The Marines are coming. Should we be worried?'
Speakers: Denis Doherty and Hannah Middleton and from the Australian Anti-Bases Campaign Coalition
Date: 16 September 2012

Download a full transcript of Denis and Hannah's seminar
---

The Unseen Victims of War: the ongoing toxic legacy of the war in Iraq
Speaker: Donna Mulhearn
Date: 19 August 2012
Download a full transcript of Donna's seminar
---
Can Fairness and Justice Survive in a Market Economy?
Speaker: Robert Fitzgerald, Commissioner, Australian Government Productivity Commission
Date: 15 July 2012
Download a full transcript of Robert's seminar
---

Freedom, Fairness and the Media
Speaker: Prof Julian Disney, part-time Professor and Director of the Social Justice Project at the University of New South Wales
Date: 17 June 2012

Download a summary of Julian's seminar
---
Building A Sustainable Economy In Australia
Speaker: Miriam Lyons, Executive Director, Centre for Policy Development
Date: 20 May 2012
Download a summary of Miriam's seminar
---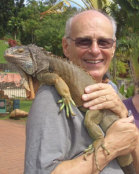 What's the Current Trajectory of Reform?
Speaker: Dr Michael Pusey, Professor of Sociology at UNSW and the Macquarie University Centre for Research on Social Inclusion
Date: 18 March 2012
Download a summary of Michael's seminar
---
Constitutional Recognition of Aborigines and Torres Strait Islanders
Speaker: Mr Mick Gooda, Aboriginal and Torres Strait Islander Social Justice Commissioner
Date: 19 Feburary 2012
Download a full transcript of Mick's seminar
---
To return to the main Sunday Seminars page click here