Blog Post
Save the date - Sunday Seminar on 17 February 2019
Posted 13 Dec 2018 03:00PM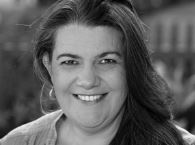 AGM & SUNDAY SEMINAR
17 February 2019
Where: Catherine McAuley Room, Mercy Congregational Centre, 6 Victoria Road, Parramatta (opposite St Patrick's Cathedral)
When: 10am
Donation: $10 is appreciated, if able.
Let's Really Talk about Constitutional Recognition
Grown up in Narromine NSW, Jennifer Newman is descended from long lines of Wiradjuri and Australian yarn spinners; presently residing on Wangal Country.
Jennifer has worked with Aboriginal and Torres Strait Islanders adult learners in universities and TAFE, and developed and delivered Aboriginal Studies programs in Sydney and abroad.
Jennifer is a member of the NSW Civil and Administrative Tribunal, sitting in both the Guardianship and the Administrative and Equal Opportunity Divisions.
In the Doctoral Program at the Institute for Social Justice at Australian Catholic University (ACU), Jennifer's research examines the discourse of constitutional recognition in Australia.
The form of constitutional amendment presently under consideration is confined to an act of recognition exercised by Australia, to which the responsive role available to Aboriginal and Torres Strait Islander people is silent and passive. Through indigenist discourse analysis, with a strong narrative turn, Jennifer proposes an idea of engagement on the strength of reciprocal principles rather than compromising adversarial powers.
Getting to the seminar
Parking is not available in Victoria Road, use surrounding streets.
The Mercy Centre is a 10 minute walk from Parramatta train station.