Blog Post
Your next meal could help change lives
Posted 20 Apr 2018 03:00PM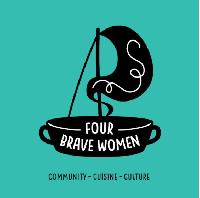 Four Brave Women is an initiative of The Trading Circle that works to empower refugees to be able to operate and grow their own small business in an inclusive and well-supported environment.
The aim is to give refugees a live experience of working in a commercial kitchen, serving customers and managing the day-to-day running of a small business in Australia.
Over a cycle of 8 weeks, the goal is for them to gain enough capital and knowledge to branch out and establish a business of their own.
The menu will change every eight weeks as a new group of cooks serves a range of delicious meals inspired by their own cultural heritage.
where:

26 Lackey Street, Summer Hill
(opposite the car park & fountain)
BREAKFAST | 6:30AM - 9:30AM
Monday to Saturday
Fair Trade coffee and Ethiopian-inspired grab-and-go breakfast
LUNCH | 11 AM - 2 PM
Tuesdays to Saturdays
Feast on the latest cuisine on offer
DINNER | 5:30PM - 8:30PM
Tuesdays to Saturdays
Same delicious meals as our lunch
---
Lunch and dinner will be served buffet style.
Small $10 | Medium $13 | Large $16
Take away and dine in meals.