Blog Post
Edited Transcript and Photos from Linda Burney February Address
Posted 26 Feb 2017 08:00PM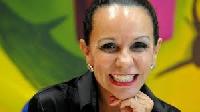 Catholics in Coalition for Justice and Peace 2017
Linda Burney' MP was the speaker for our 2017 AGM (and Sunday Seminar) on 19 February 2017. We are grateful for Linda's willingness to speak at our AGM and share her experience and time with us.
Her address was on "Constitutional Recognition, Treaty and the Next Steps"
As Shadow Minister for Human Services, this address includes Ms. Burney's description of, and comments about, issues with the Government's Centrelink debt recovery process that has been in the media during January/February 2017.
Download an edited transcript of Ms. Burney's address
For more images please visit our Photo Gallery