Blog Post
A Beginners Guide to the Uluru Statement
Posted 20 Nov 2020 10:00AM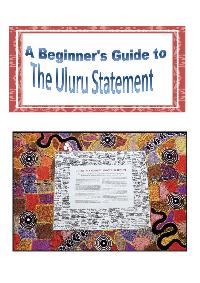 We have not been idle throughout this pandemic year. We have produced, at the request of Dean Parkin and the From the Heart Committee, a short amateur video supporting the aims of the Uluru Statement from the Heart. We invite you to use the video with family & friends.
Watch the Uluru Statement from the Heart Video now
We also are sending the link to a booklet "A Beginner's Guide to the Uluru Statement", compiled by Sheila Quonoey pbvm in April 2020, a lovely work which aims to spread understanding of the Uluru Statement, and some reflections and possible Actions people can make.