Blog Post
Water - a precious resource! What future?
Posted 16 Oct 2019 08:00AM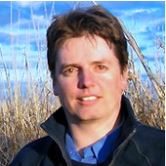 Next Seminar - November 17, 2019 - Professor Jamie Pittock from Australian National University (ANU)
Expert in Conservation of Fresh Water Eco-systems speaks on Australia's water "crisis"
WATER! Our Precious Resource. What is its future?
Jamie Pittock is Professor at the Fenner School of Environment & Society at The Australian National University.
He is Director of International Programs for the UNESCO Chair in Water Economics and Transboundary Water Governance.
His current work includes developing research programs that link Australian and southern African expertise to improve management of river basins, green water and agriculture.
In the Australian media, he is often called upon to comment on the Murray Darling Basin and tributories that are currently in crisis in terms of supporting agriculture, biodiversity and a healthy eco-system.
Download a flyer from HERE and bring your friends and family along