Blog Post
Leader in solar energy at Sunday Seminar
Posted 21 Jul 2019 07:00PM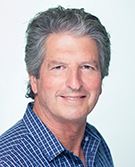 "How solar energy would create great employment opportunities and also greatly benefit the Australian economy"
Martin Andrew Green AM ForMemRS is Scientia Professor at the University of New South Wales, Sydney and Director of the Australian Centre for Advanced Photovoltaics, involving several other Australian Universities and research groups.
His group's contributions to photovoltaics are well known and include holding the record for silicon solar cell efficiency for 30 of the last 34 years, described as one of the "Top Ten" Milestones in the history of solar.
He is editor-in-chief of the academic journal Progress in Photovoltaics.
Recently he has been raising awareness of the many jobs that could come from mining and exporting other minerals used to make steel, glass and batteries for renewable energy.
Scientia Professors are selected not only by virtue of their excellence and innovation, but also in recognition of their contribution as global citizens, such as demonstrating collaboration and teamwork, embracing diversity and showing respect for others.
We were delighted that such an engaging communicator joined us on 18 August 2019.