Blog Post
Is Australia still an ethical country?
Posted 27 May 2019 07:00PM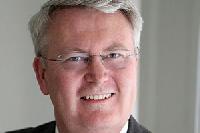 Is Australia still an ethical country?
Dr Simon Longstaff AO
CCJP SUNDAY SEMINAR
SUNDAY 16th June 2019
10.00 am – 12.00 pm
Catherine McAuley Room, Mercy Congregational Centre, 6 Victoria Road, Parramatta

Over 25 years ago in Sydney's CBD, philosopher Dr Simon Longstaff AO formed a circle of chairs and invited people into conversation. A starting point is the premise that "Ethics isat the centre of being human."
The Ethics Centre today offers innovative programs, services and experiences designed to bring ethics to the centre of personal and professional life, working with both individuals and corporates.
Lauded programs of The Ethics Centre, that have come from collaborations with individuals and corporates, include the Primary Ethics program, the Bankiing and Finance Oath and the Corporate Responsibility Index, amongst many others.
Dr Simon Longstaff AO is Executive Director of The Ethics Centre. He was named as one of AFR Boss' True Leaders for the 21st Century.
COME ALONG AND BRING INTERESTED FAMILY AND FRIENDS WITH YOU.
Parking available in the streets around, but not Victoria Rd. The venue is a leisurely 15 minute walk from Parramatta Station.
Cost: $10 if able
Morning Tea will be served.
CCJP: 9745-0820 (Wed only) Email: ccjp@bigpond.com