Blog Post
Raise age of criminal responsibility to at least 14 years
Posted 23 Nov 2017 03:00PM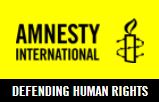 Last year, Australia was shocked by chilling footage of children abused at Don Dale Children's Prison in the Northern Territory. Children were stripped, tear gassed, verbally abused and placed in solitary confinement for weeks on end.
Worse still, it's not just Don Dale where kids were abused. In the past year Amnesty has seen allegations of cruel and inhuman treatment of children emerge from every state and every territory in Australia. Guards were found to use dogs to intimidate kids and, amidst many other serious allegations, sexual abuse was also uncovered.
It's clear that children are not safe in Australian prisons. We need strong leadership now.
We need a National Plan of Action, led by the Federal Government, to stop kids getting trapped in the quicksand of our criminal (in)justice system in the first place and address the system's unfairness at its roots. If we do it right, and back alternatives to prison that support kids to grow up strong and healthy in their communities we'll give them a shot at a brighter future.
Aboriginal and Torres Strait Islander kids are 25 times more likely to end up in the justice system than non-Indigenous kids. This puts them at greater risk of abuse in prison as long as a National Plan of Action doesn't exist.
Call on Prime Minister Turnbull to be the leader we need. Urge him to work with Indigenous communities and to take the lead on a National Plan of Action that will end the abuse and over-imprisonment of Indigenous kids. Help give kids the opportunity to thrive.
Sign the Amnesty International Australia petition HERE