Blog Post
Trade deal (TPP-11) talks continue
Posted 15 Nov 2017 01:00PM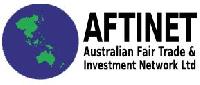 TPP-11 leaders have not met their deadline to finalise the text, but have agreed on some elements of a possible deal without the US. The talks have been salvaged by an agreement to rename the deal, suspend some of its most controversial clauses and continue talks. At Canada's request, the deal has been named the 'Progressive Comprehensive Trans-Pacific Partnership'.
The proposed deal still contains special rights for foreign investors to sue governments (ISDS). It would prevent future Australian governments from re-regulating essential services, and would result in more vulnerable temporary migrant workers. Some proposals for stronger medicine monopolies, which would delay the availability of cheaper versions of medicines, have been suspended. This is welcome news - but they should have been deleted altogether.
Australia has nothing to gain from a revived TPP. Australia already has free trade agreements with the US and all but three of the other ten TPP countries, so it will deliver minimal extra market access and hardly any economic growth after 15 years. This is not a done deal yet - and you can help by writing to the Trade Minister.
Send a message to Trade Minister Steve Ciobo urging him not to revive the failed TPP: http://www.aftinet.org.au/cms/node/1466
For the latest AFTINET news on trade negotiations including RCEP and secret Peru-Australia dealmaking ... go to http://www.aftinet.org.au/cms/
Australian Fair Trade and Investment Network (AFTINET) is an independent trade watchdog that relies on members to continue their work. CCJP is proud to be a member of AFTINET.