Blog Post
Compassion over cruelty - Responding to people seeking safety
Posted 13 Sep 2017 12:00PM
Ms Frances Rush, CEO of the Asylum Seekers Centre in Sydney will speak at the Sunday Seminar on 15 October 2017, 10am to 12 noon at the Catherine McAuley Room, Mercy Congregational Centre, 6 Victoria Road, Parramat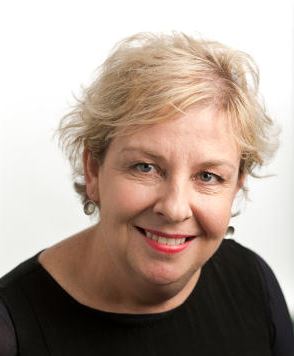 ta.
Download a flyer for the Seminar HERE
The Asylum Seekers Centre is a place of hospitality and welcome. It is an oasis for many people, a safe place for those who have fled situations of great danger.
Frances has been associated with the Centre since its inception in 1993 when nobody could have envisaged the journey ahead.
The Centre is overwhelmed with some of the 7,500 asylum seekers who were told in March this year that they had until October 1 to lodge their visa applications, or they face deportation. This has resulted in quite a significant increase in anxiety through to self-harm.
In response to the announcement by Minister Dutton on 28 August 2017, Frances Rush said that "The decision to force people seeking asylum into destitution is a decision made without compassion and one that is devoid of humanity. ASC will be joining their colleagues in the sector and will be seeking the support of the wider community to ensure that people will be supported whilst they remain in Australia."
The prospect of being deported is having a huge effect on all the asylum seekers subject to recent developments. Not only in terms of loss of financial and housing support, but just in personal stress, mental health issues and impact on family.
Australia opens its heart to people seeking asylum. Recognising our shared humanity with those seeking safety in Australia, we extend our welcome, respect and support. We are a stronger and more vibrant country as a result. (Vision Statement of Asylum Seeker Centre)
The Victorian Government has shown Compassion Over Cruelty by responding to the Federal Government's cruel removal of support to people seeking asylum in Victoria by pledging to provide the shelter, living allowance and food denied them.
In NSW, these necessities are still to be provided by already overstretched services. The NSW Alliance for People Seeking Asylum – Jesuit Refugee Service, Asylum Seekers Centre, House of Welcome and Refugee Advice and Casework Service (RACS) - have joined forces to ensure those affected in NSW have their basic needs met, and urgently need the support of the community to help achieve this. Click HERE to support.

Join us for the seminar and conversation on Sunday 15 October at 10am.