Blog Post
Until Universal Children's Day 20 November, join 120,023 everyday Australians to get #KidsoffNauru
Posted 8 Oct 2018 07:00PM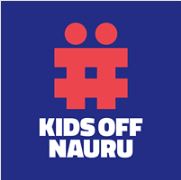 UNTIL UNIVERSAL CHILDREN'S DAY NOVEMBER 20, 2018
JOIN 120,023 EVERYDAY AUSTRALIANS AND GET #KIDSOFFNAURU
We would never allow our children to grow up like this.
The world refugee crisis is a complex problem - but locking up children is never the answer.
We call on Prime Minister Scott Morrison and Opposition Leader Bill Shorten - Australia's Political Leaders, to free the 95 children trapped on Nauru by Universal Children's Day on 20 November 2018.
Now that Medecins Sans Frontieres has been ordered by the Nauru Government to leave the island, the situation for children suffering extreme mental illness is more serious than ever.

Please click on the below link and add your voice to the growing concern for the children and protest the Coalition and Labor heartless policies.