Blog Post
Poignant tale from Maggie about the battle to save the beautiful Bentley Valley
Posted 26 May 2014 08:00AM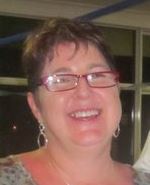 It isn't often justice groups have stunning success in their advocacy but the Bentley Blockade near Lismore is one such victory. Our September Sunday Seminar speaker last year was Maggie May Maggie has had a long term and active interest in environmental issues, climate change, sustainable living and social justice issues. She lives in Kyogle in northern NSW, and is part of the that region's "lock the gate" movement against Coal Seam Gas exploration.
Maggie spoke at a CCJP Sunday Seminar in September 2013.
Maggie tells a poignant story about their efforts to save the beautiful Bentley valley.
I was staying overnight to keep watch and just before sunrise I sat outside the tent having a cup of coffee wondering if anyone would turn up to support us. Then I noticed car headlights coming over the rise, then a long line of car headlights heading our way. And I just cried! We are all pretty stoked at the moment, thanks for all the support of friends and rellies for Bentley, without widespread community action we would not have this result. We have won this round but it's not over yet, still maintaining the vigil. But I just can't express how much I have learnt and grown through this experience. It is worth fighting even just to get to know all the fabulous people who stand and fight beside you.
Click here to read more about the Lock the Gate Alliance

Photos from http://csgfreenorthernrivers.org/bentley-diary/ where you will also find more images and information on the Bentley Blockade